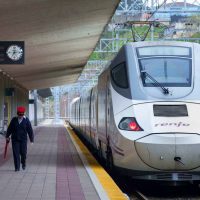 Train
Santander train station is the arrival point for RENFE trains, which connect Santander directly to Madrid and other main cities like Alicante, Palencia and Valladolid. Through Madrid, you can also transfer to the other main coastal cities. RENFE-FEVE trains connect Santander with Bilbao, Oviedo and Gijón.
For further information:
http://www.renfe.com/
Tourist Information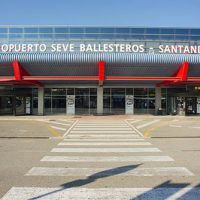 Airport
Santander-Seve Ballesteros Airport, is located ten minutes from Santander downtonw, offering flights to main Spanish cities as Madrid, Barcelona, Valencia, Tenerife Sur, Sevilla y Málaga, and in which Ryanair operates offering connections to several European cities: London Stansted, Brussels Charleroi, Dublin, Dusseldorf Weeze, Edinburgh, Milan Bergamo, Varsovia, Berlin and Rome Ciampino.
Just 50 minutes from Santander, through Cantabrian motorway, is Loiu International Airport in Bilbao, which links with many others European cities.
For more information:
http://www.aena.es/es/aeropuerto-santander/index.html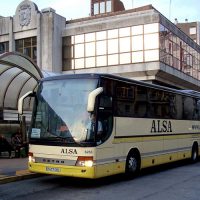 By road
To reach Santander by car you can take the most suitable way:
From Bayonne, Biarritz, San Sebastián and Bilbao by motorway Autovía del Cantábrico A-8/E-70.
From Madrid, and through Palencia by the motorway Autovía de la Meseta A-67.
From La Coruña and Asturias by motorway Autovía del Cantábrico A-8/E-70.
Santander Bus Station has national connections to Madrid and the main coastal cities like Avilés, Oviedo, Gijón, La Coruña, Bilbao, etc. And also has international connections to the European capitals like Brussels, Geneve, London, Switzerland, Lyon, Paris, Zurich and Prague..
For further information:
https://www.alsa.es/
Course venue:
School of Medicine. Anatomy Laboratory.
Department of Anatomy and Cellular Biology.
Av. Herrera Oria, s/n. 39011. Santander (Cantabria). Spain.
 How to get there